webcamXP is one of the most popular webcam and network camera software for Windows.
It enables you to keep an eye on your goods from anywhere by turning your computer into a security system and using other computers or your mobile phone to watch remotely.
You can also use webcamXP to broadcast live video to your website, to schedule automatic captures or recordings or to schedule specific actions using the motion detector.
It offers a large list of supported Network Cameras (1500+) and it's free to use with a single video source.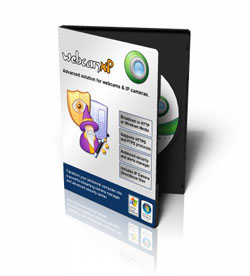 webcamXP PRO v5.6.0.6 Build 35024 注册机:百度网盘|城通网盘|MEGA|TusFiles
webcamXP – 程序下载
webcamXP 官方网站:http://www.webcamxp.com/home.aspx